Very impressive with the customer care for my self and my dog. The employees seem very attentive and compassionate from the moment I walked in to the moment I left. I have a great respect for their philosophy on how they want to make sure they are a good fit for everyone involved, my dog and the other dogs they already care for before they except to take in a new dog. This says a lot about the owners and their passion for their facility and our animals!!! I could go on and on- but you will have to go see it yourself to totally understand how this isn't just any boarding or daycare for our four legged ❤️'s. Welcome to Lakeville Puppy Play and Stay we are so happy to have.

Tracy Bobeldyk


July 8, 2020

Bringing Kenobi here has been amazing; staff does a really good job on how the doggos socialize, and give them a lots of play time. Staff takes a personal interest in all their clients. The report cards are cute, but not sure if they are supposed to be available after every visit? Webcam access is awesome. Nice to be able to watch them play while at work. Super convenient location off 35, just south of the 35e/w split.

Chris Presson


January 29, 2020

Hattie enjoyed her first ever obedience training class with Meg. We both learned a lot and are looking forward to our next lesson…. Meg was positive and patient and had a great rapport with Hattie…… it was a great experience all around!

Melissa Thill


July 7, 2020

Took our puppy to get a grooming here and they're amazing😊Every staff member was so welcoming and kind. Her haircut was super cute and exactly what we asked for, the groomer was wonderful to work with and so great with our puppy. We are coming back in a few days to drop her off for a puppy play session since we loved it there so much! Our puppy didn't want to leave. Their customer service was excellent definitely recommend!!

Meg Marq


May 28, 2020
Start Here To Schedule Services
In an effort to keep our staff and our pups safe, we allow our customers to view our webcams. When you drop off your pup for any of our services, you will receive the password to access our live streaming cameras.
If you would like to gain access, please click here!
Puppy Play and Stay is Lakeville's only doggie daycare facility.  Premium dog boarding, dog daycare and dog grooming services in Lakeville, MN. Our founders, Bill Boldenow and Joe Pannkuk, noticed a need for a state-of-the-art doggy daycare center close to home.  They're both Lakeville residents and small-business owners so they decided to build a place where they'd like to take their own canine family members. With big ideas and a little bit of elbow grease, they're making their dream a reality. To learn about Joe and Bill and their families, follow our official Puppy Play and Stay Facebook page or check out the About Us page.
PUPPY PLAY AND STAY SERVICES
Let your pets have a time of their lives! The fun never stops with us and they will make new friends!
Our Premium, Deluxe and Standard Suites are waiting for you! We ensure that our guests are comfortable, safe and happy when staying with us!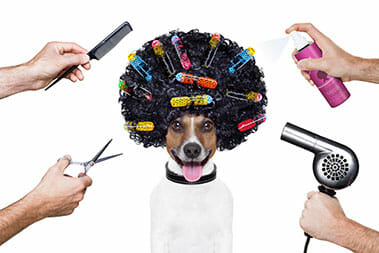 Even your pet can have a ruuuff day…  Your pup deserves the royal treatment.
We've heard that you give away snuggles...
Why choose Puppy Play and Stay?
When your dog is at Puppy Play and Stay they're part of the family. We only invite the best of the best to join our team so we can ensure your pup receives the attention, snuggles and belly rubs they deserve. Our climate-controlled, state-of-the art facility includes padded flooring throughout that's easier on your pup's feet, professional noise-reducing acoustics, multiple high efficiency HVAC systems for better health and air quality, a 2400 square foot indoor play area and a 2100 square foot outdoor area with all the fun they can handle!. At Puppy Play and Stay we're committed to providing your four-legged family members with the highest level of care in a safe, fun environment where they can socialize and play.
Your pup is family. They are also part of ours and we treat them like it.
They won't feel lonely! Our staff is trained in snuggles!
Your furry bestie needs to feel fabulous and we will make sure that happens with a Grooming and Spa day!